Zero Days CTF – Dublin 2016
I attended the second ever Zero Days CTF (capture the flag) event recently. It was setup and organised by lecturers in the Institute of Technology,  Blanchardstown who run the Cyber Security and Digital Forensics course. The event was also sponsored by Amazon, Integrity360 and Rits Information Security. ITB is home to one of the few 3rd level security courses available in Ireland. The event was primarily aimed at students and is, as of now, the biggest event of its kind to be ran in Ireland as far as I'm aware, with almost 40 teams of 4 taking part.
As someone who follows CTF TIME quite regularly, I've done quite a few challenges from the top level Capture the Flag events around the world, the competition is high and the standard is difficult for the majority of these events. I often recommend that people check them out or follow the github of CTF write-ups as a means of learning some cool new shit.
It was however nice to see that the difficulty of the challenges in the Zero Days CTF were adjusted to make it more fair for participants of all levels. They did however seemingly have an increased level of difficulty on the challenges I had seen from the 2015 event which is a positive thing for all involved. There were also a number of teams of professionals already working in the industry taking part. I would have loved to have events such as this back when I was a student, it serves to point newcomers in the security world towards some very interesting areas and certainly provides extra opportunities to put some of your information security knowledge, theory and techniques into practice.
Our winning team 'popret' was composed of Conor Quigley, Denis Isakov, Serge Bazanski and myself (Ciaran McNally). We are all currently working in the security industry in Dublin and are fond of a challenge. We put into action some good team and collaboration techniques that helped us knock off many of the challenges early before anyone else managed to solve them, ensuring we maximized our points. We used IRC and also a shared paste-pad to help speed up our solutions by documenting any work done so far and to make sure we weren't simultaneously working on the same challenges.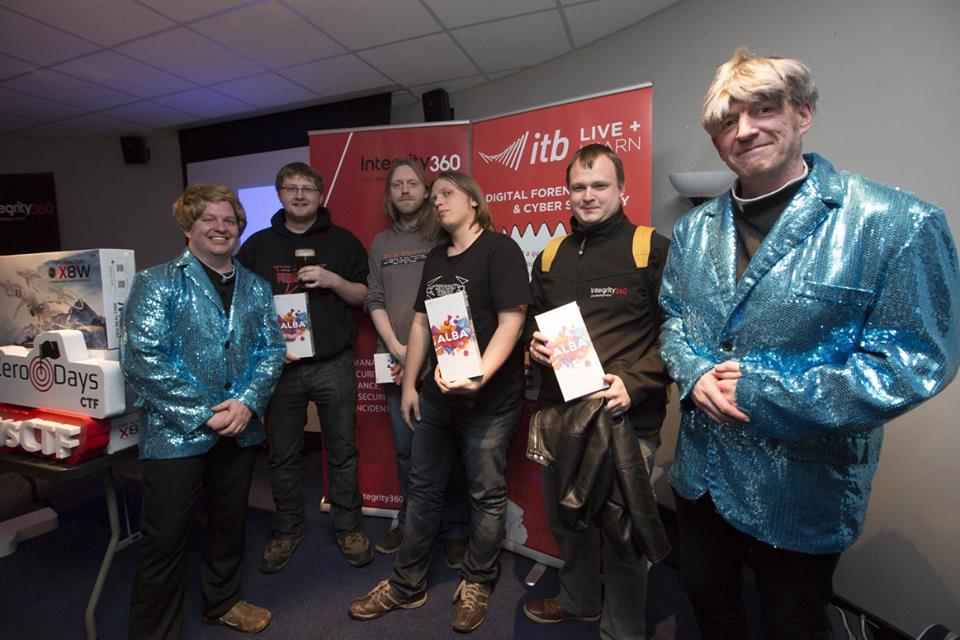 We were awarded some 7″ Android Tablets for our effort! I'd like to thank all who put the work in to set up such a fun event and also encourage people to attend events like this into the future as it's fundamental to growing the quite small Irish information security community.  Events like this are excellent networking opportunities and are a good place to spot tech talent fresh out of college. Hopefully we see plenty more of these events into the future…
Hack the Planet.